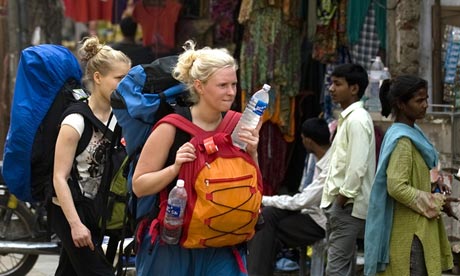 New Delhi: Foreign tourist arrivals in India grew by 2.3 percent in the first three months of 2013 despite the Delhi gang-rape and cases of sexual assaults on foreign tourists, an official said Thursday.
"Foreign tourist arrivals grew by 2.3 percent from January to March and the foreign exchange earnings from tourism rose by 20.5 percent in rupee terms and 11.6 percent in dollar terms," said Tourism Secretary Parvez Dewan.
"The figure for March alone is 2.8 percent," he added.
Speaking at a tourism-related function here Wednesday, Tourism Minister K. Chiranjeevi reiterated that "the growth of foreign tourists has been positive" and dismissed "media speculation" that the foreign tourists were shying away from the country following the rape cases.
Chiranjeevi said that the ministry was in talks with chief ministers and police chiefs of all states in a bid to set up a tourist police force to enhance the safety of foreign tourists.
"At present some states have them (tourist police) but we would want more and more states to have them," he said.
The opinions, beliefs and viewpoints expressed by authors, news service providers on this page do not necessarily reflect the opinions, beliefs and viewpoints of Hill Post. Any views or opinions are not intended to malign any religion, ethnic group, club, organization, company, or individual.
Hill Post makes no representations as to the accuracy or completeness of any information on this site page.