New Delhi: Former selector Mohinder Amarnath today revealed that Indian cricket board president N. Srinivasan overruled the selection committee's unanimous decision to remove Mahendra Singh Dhoni as India captain following the disastrous tours to England and Australia last season.
Amarnath said the five-member selection panel, headed by Krishnamchari Srikkanth, had approved Dhoni's removal after the whitewash Down Under and wanted him replaced for the following triangular series with Australia and Sri Lanka.
"It was a unanimous decision of all five selectors. The board president did not approve the decision to replace Mahendra Singh Dhoni," Amarnath told CNN-IBN.
"When you respect a person, you don't ask questions…but my question here is: you have a selection committee which thinks what is best for Indian cricket, then why it is not given a free hand?"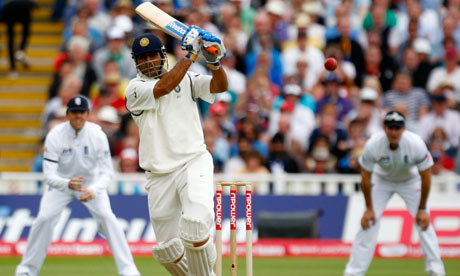 "We were trying to look ahead, we wanted a young captain to come in, specially in triangular one-day series so that we can go ahead and do something better in near future…If we don't look ahead, we won't have a good team in the future," Amarnath said.
"We selected 17 players for the triangular series but we did not select the captain. The captain was selected by somebody else," said the former India cricketer.
Asked why the panel did not go against the board at that time, Amarnath said: "Yes, we did think about that, but the decision was not to resign at that time. We did not want to create a big stir there as the team was playing abroad and the series was going on."
"We were expecting them to do well. To be honest, I lost interest after that though I did attend the selection committee meetings, but I was the last person to join the discussions."
The one-day series took place in February-March.
"I was not happy, I was upset. I did not call anybody. I knew they were not going to play much cricket after that, except the T20 World Cup. So, I did not want to create a scene over there. I'm the last person to create controversy," Amarnath said, explaining why he kept silent on the issue.
While Amarnath wanted Virat Kohli to captain the one-day team in Australia, he now wants Gautam Gambhir to take the responsibility in the longest, Test format as he thinks Dhoni is not good enough to be in the playing eleven.
"He does not deserve to be part of the team. Why should he continue? I don't create controversies, I don't do things to get mileage…he is not good enough to play Test cricket at this moment."
Talking about the team's future, the 62-year-old said: "I would definitely go ahead with Gambhir, because he has the experience. He has the potential. He has been captaining the side. He has the right temperament and is a frontline batsman. As a captain you have to lead from the front. I don't know what the selection committee would do, but I think he is the right guy."
– IANS
The opinions, beliefs and viewpoints expressed by authors, news service providers on this page do not necessarily reflect the opinions, beliefs and viewpoints of Hill Post. Any views or opinions are not intended to malign any religion, ethnic group, club, organization, company, or individual.
Hill Post makes no representations as to the accuracy or completeness of any information on this site page.