Shimla: Spiti valley in Himachal Pradesh poses some of the most beautiful landscapes in the world let alone the country. The summer season is the optimum time for visiting the region when temperatures are mildly in the balance and clear blue skies overhead. Here is my honest attempt to bring it to you in pictures n my own words what is lasting and unforgettable.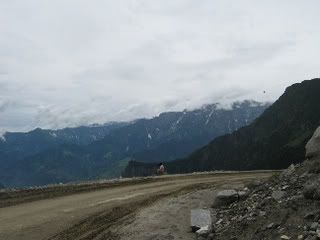 To rohtang
"Life is like living on the land above water
sometimes your sinking
sometimes your jumping
sometimes you just float"
Rohtang pass(4112m) itself is major tourist attraction. But really its the beginning if one decides to venture further.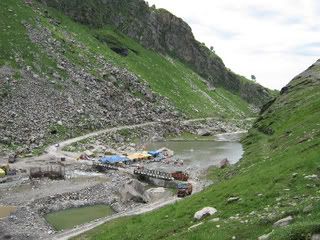 Madhi(start of the rohtang climb)
"We are not confined by nature
we are confined by ourselves"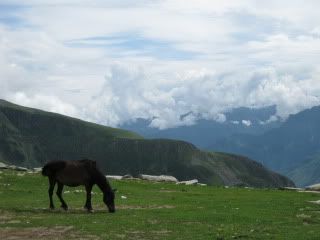 rohtang pass
After descending from the rohtang the fun part really starts.You can opt to go to keylong which is about 60 kms from rohtang or towards kaza which falls to the opposite side.You can't guess where you'll be spending the night so one needs to be prepared. The chandra river accompanies you through the valley which is nothing less than thrilling.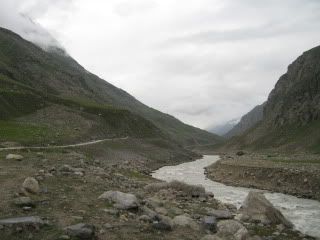 Chandra(start of the spiti valley)
The PWD guest houses are the only tangible structures that provide for a shelter until the first major village of the region.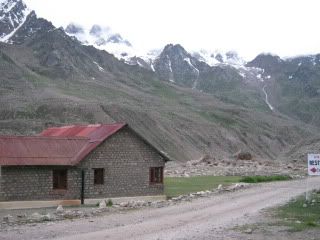 PWD guest house (chotta darra)
Arguably the most beautiful part of the region starts from here. A photographer can probably capture only half of what this actually is. You can't describe it in words. So i won't even try.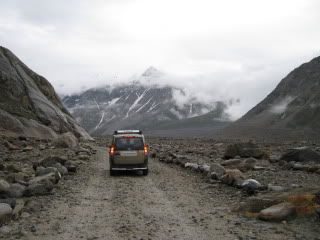 En route to Batal
"You might call it paradise. You might call it anything. But the beauty remains incomprehensible"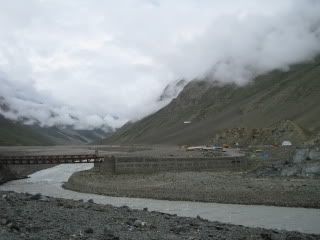 Batal
A 12 km diversion from batal takes you to Chandratal. A place that leaves a lasting impression.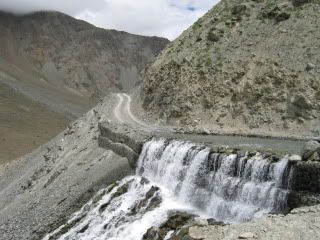 The road to chandtratal
"You might fall. Or you may call it flying"

Chandratal lake
"Don't submit yourself to your limits. Break one and you'll find a new path"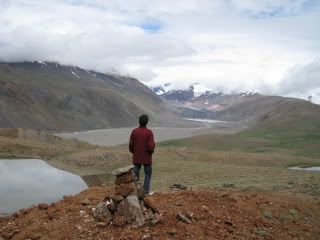 View from Chandtralal
"Sometimes there's so much beauty in the world I feel like I can't take it, like my heart's going to cave in"
– American beauty
This place won't let you go easy. And for once you would want to succumb to whats around you.
Back from Chandratal
"Forget the destination for a while. Just choose a path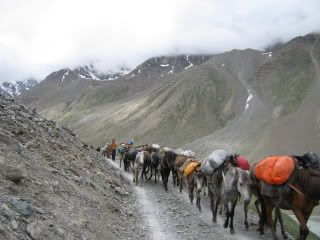 Locals carrying groceries
It would be easy to call this place heavenly. But I won't. Because if heaven was so easy there would be no god.
Manik Sharma reads and writes, and that is about as interesting as he gets.